[Xpired] Lenovo Laptop Users: 3 year Extended Warranty for Free (Offer for next 3 day only)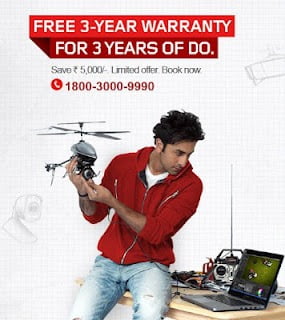 How to get this Deal :
Click Here to visit Lenovo Campus Offer Website.
Enter your details like Mobile Number and soon one representative will give you a call.
After that you need to upload College ID Scan Copy, PC Serial No Scan Copy (Present on the Outer Box). & Invoice Scan Copy and after verification your warranty will be extended.