Free BBM merchandise for BlackBerry Users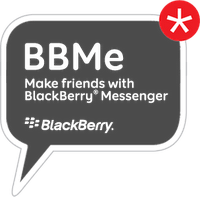 Follow the steps below & get the coolest customized BBM merchandise in the 'Flaunt Your BBM' Giveaway!
1. Visit the 'Flaunt your BBM' Facebook App here – Click here
2. Like the page if you haven't done so already
3. Hit proceed and enter your details
4. Type in the authentication code you receive via e-mail or SMS
5. Choose your merchandise
6. In case you don't find the merchandise of your choice – come back and try the next day
Hurry as stocks are limited!