Free Calling for 14 Days from anywhere to anywhere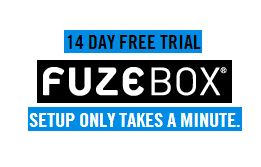 FuzeBox is a simple and sexy cloud-based, video conferencing solution that makes it easy for anyone, anywhere, across any platform, on any mobile device to quickly and conveniently collaborate face-to-face.FuzeBox is the only technology that allows you to present your work in flawless HD with content and screen sharing while saving your company valuable time and resources. Start Loving Meetings.
How to get Free 14 Days Calling from Fuzebox
Register at Fuzebox to get 14 Days Free Trial
Check you email
You will get two PINs One will "Audio Conference Moderator Pin" and other will be"Audio Conference Attendee Pin"
Dial 0008000016688 (toll free) and enter the moderator pin and put # in end.
Then ask your friend to dial 0008000016688 and enter the attendee pin
Both of you will be connected . Enjoy !!