FREE Samples of Authentic Udyan Green Tea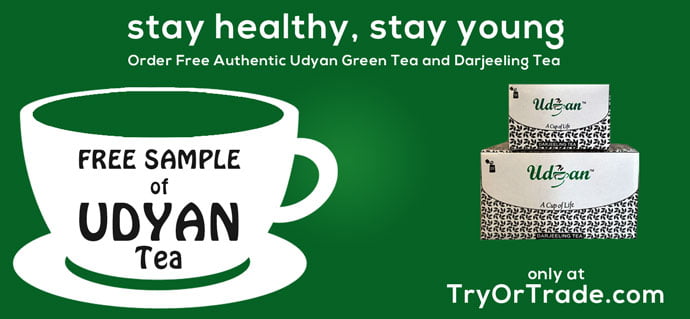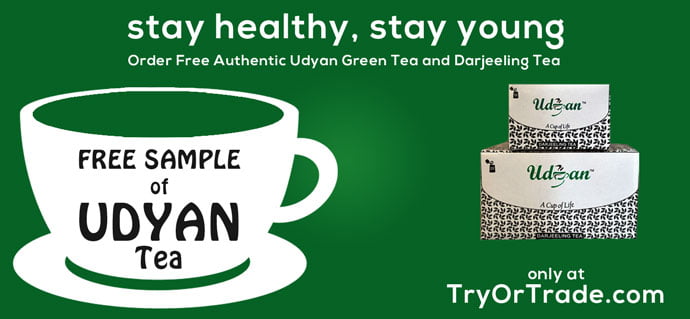 A Sample contains 3 Tea Bags from the Udyan Brand of Teas.
Udyan Green Tea Bags are made from high quality and fresh tea from the best tea gardens in Darjeeling. Tea tasters carefully select the tea to provide you with the best-in-class taste and flavor. Green Tea provides a number of health benefits to regular tea drinkers like weight loss, better cardiac and respiratory function and naturally reversing the ageing process.
How to get your samples:
1)  Click here to visit sample page.
2) Shop Normally and pick the Samples of your choice
3) Checkout and have the samples home delivered!
Note: Shipping Rs. 39/- for the first four samples and Rs. 3/- per sample for additional Samples.
*Applicable for other Samples as well.