Free Service of Acer Laptop on 24th Jan – Valid across India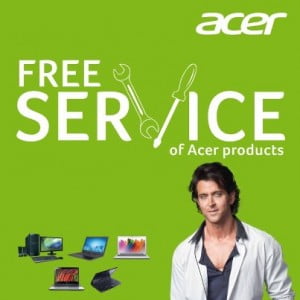 Today Acer is giving free Service for latops at various service center's in India. This offer is valid only on 23rd and 24th on the below mentioned cities.
How to get Free Service of Acer Laptop :
Visit any mentioned service center today or
Show your laptop to the service center
Get all its problems solved Free of cost
Click here to download pdf about offer details
Service Camps Available at : Chennai, Kottayam, Trissur, New Delhi, Mumbai, Lucknow, Kanpur,Hyderabad, Secunderabad, Kolkata, Siliguri & Chandigarh.