Get free hamper from Home Tester Club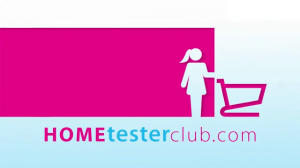 Hometesterclub.com is a place where shoppers can give, receive and to say what they think about new products.It's perfect place to get uncensored rating and review about latest products in the market .Home Tester Club is an online community dedicated to the free trialing and testing, reviewing and rating of a range of consumer products and services.
What you will get from Hometesterclub.com:
As a member you will be notified by email to apply for a box of grocery products to test. If you apply in time, the box will be posted to you free of charge and all you have to do in return is fill one online questionnaire about the product you just tested. The idea of this website is really new to Indian market and nothing can be said about the future , they have launched this portal in January 2011 and currently have just 1000 members.
Get Free Hamper of grocery items:

As a promotional stuff ,Home tester club is giving free hamper of grocery products to first 20,000 members who register this month and please remember one registration per family only.
You simply need to register with them
and
do remember to fill in both MY DETAILS and PROFILE,only then you would be a complete registered member .
In case of any query ,visit their facebook page at HomeTesterClub India on Facebook