[Kolkata Users Only] Free sample from Bertolli classico olive oil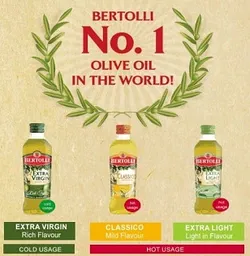 Bertolli – The number 1 Olive oil Brand in the world! Together they are giving 1000 bottles of 500ml Bertolli Classico Olive Oil COMPLETELY FREE to consumers to try. Nothing to purchase or do. All we ask if for you to try the product in your favourite recipes and share your experiences with family, friends & colleagues.
Click Here to visit free sample page.
This offer is valid for Kolkata user only.