[Ladies Only] Participate in Live Research and get free sample of Cosmetics from Clicksresearch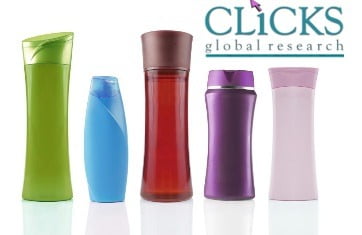 About Clicks Research:
It is a UK based global cosmetic research company that does "consumer trials" for many major brands across the globe. Some of their clients include, Body Shop, Oriflame, Marks and Spencer, Tesco and 200+ more. Clicks Research sends free samples of cosmetics to its members and they assess the products and complete their assessments online. All that people have to do is register with Clicks Research. Once registered, they will be invited to take part in free sample trials for life. Upon acceptance of the trial, the samples will be delivered to their door step Absolutely Free of Cost.  "Earlier we have posted about Sample&Try and Home Tester Club which also work on the same model of testing and reviewing products in India. The only difference is that this website is totally focused on cosmetics."
How to order your free Sample of New Face Cream:
Go to www.clicksresearch.com and select INDIA on the WORLD MAP.
Now select your language as ENGLISH and enter your details in the sign up fields.
Soon, you will be sent an activation email. Click on the activation link in your email and register your full details. REMEMBER to enter an ACCURATE TELEPHONE NUMBER AND HOME ADDRESS otherwise you won't receive your free products.
Now enter as many details as you can in the MEDICAL and FACE PROFILES.
As soon as you are registered you will be sent an INVITATION by EMAIL to join our Face Cream study. Just click on the link in your email to join this study.
Right now we need females aged over 18 for a large range of skin care cosmetics.
Once you get selected Clicks Research will send a free sample of Face Cream. It will be delivered to you absolutely free of charge.
Try the sample on your skin as directed and submit your opinions on various dates during the Study.
We look forward to seeing your registration soon!
The samples will take approximately 1-2 weeks to arrive. As soon as you receive your free sample PLEASE BEGIN TO USE IT RIGHT AWAY! Follow the instructions in your pack carefully and don't forget to complete your questionnaire on the dates specified.
Follow Clicks Research on Facebook too! Get the latest information on New Studies! Just search for Clicks Research – India.
IMPORTANT: If you have any queries, please contact Millie by emailing her at millie.ayton@aytonresearch.com ,Millie will help you to sign up to these studies if you have any difficulties.