Shopclues Pendrive Sale: Moserbaer Pendrive 8GB @ Rs.169, 16GB @ Rs.299 & 32GB @ Rs.799 including shipping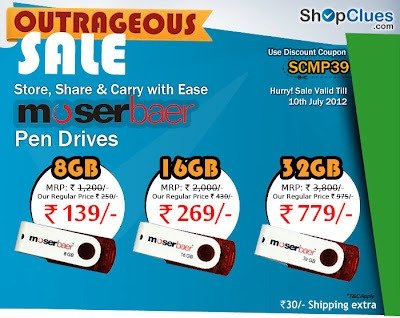 Shopclues is back again with an Outrageous Pendrive Sale. So if you want a pendrive, its the right time to get one.
2. Select pendrive of any capacity only with Sale logo.
3. First Login or Register.
3. Use coupon code: SCMP39
4. Pay the remaining amount.